The Facility
The Clinical Simulation Center is located on the fourth level of the Gilbert and Rose-Marie Chagoury Health Sciences Center, Byblos campus. It extends over 900 square meters and is considered the largest simulation center in Lebanon.
The facility includes multiple rooms such as clinics, classrooms, skills practice rooms, manikin-based simulation rooms and debriefing rooms, etc.
Classrooms

These smart classrooms can accommodate up to 50 students. They are equipped with powered floor boxes to connect electronic devices such as laptops and tablets. Internet connectivity is provided through wireless. Classrooms are used for Clinical Skills lectures and conferences.
Cardiac Clinic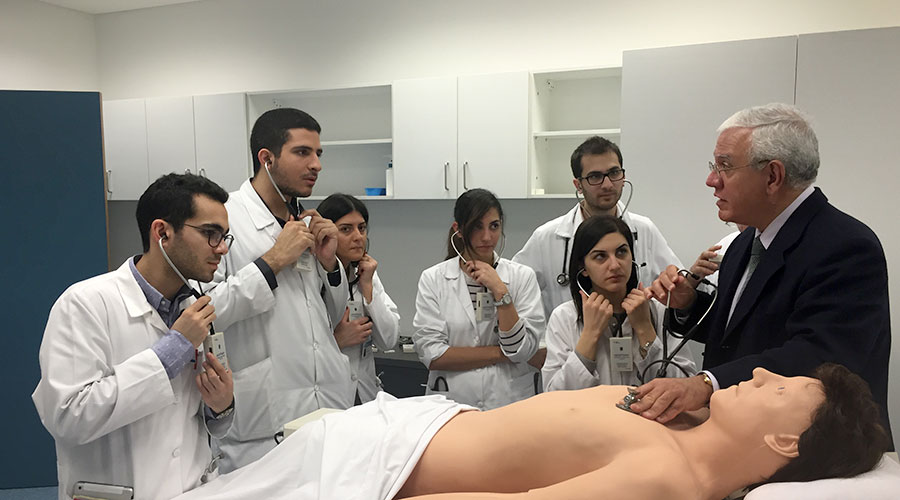 Space reserved for Harvey manikins and their related equipment.
Debriefing Room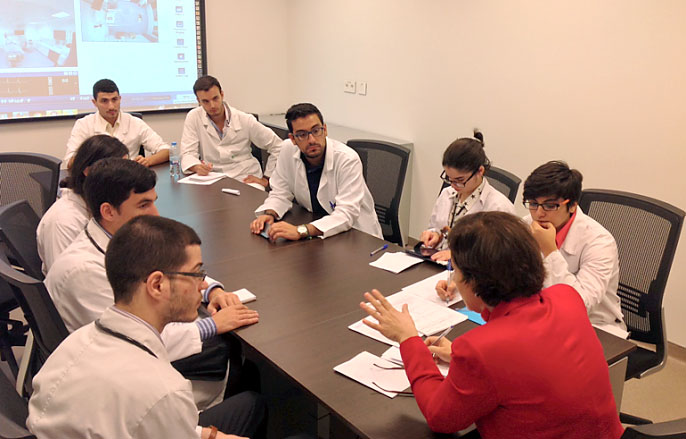 This room contains a large flat smart screen, wall-mounted panel for the real-time transmission or post-simulation observation of the simulation sessions. This room may also be used to hold small-group meetings.
Inpatient Area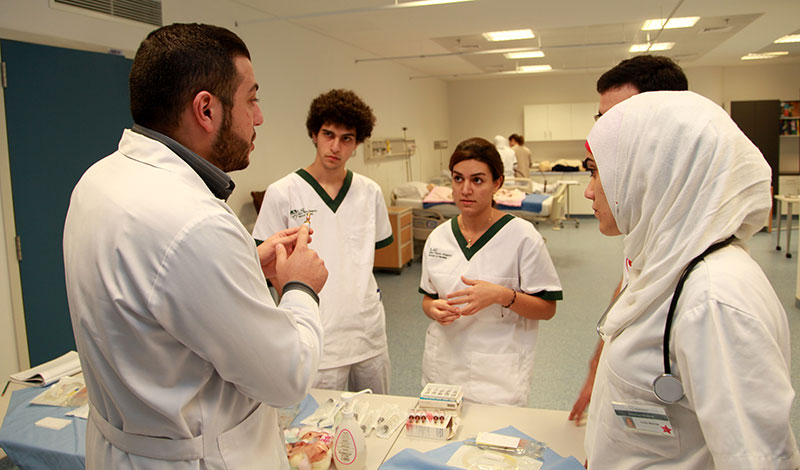 This large and open space contains 7 patient cubicles on the periphery, disposed around a smart class. The modular components within this zone easily configure to meet a variety of learning needs and scenarios.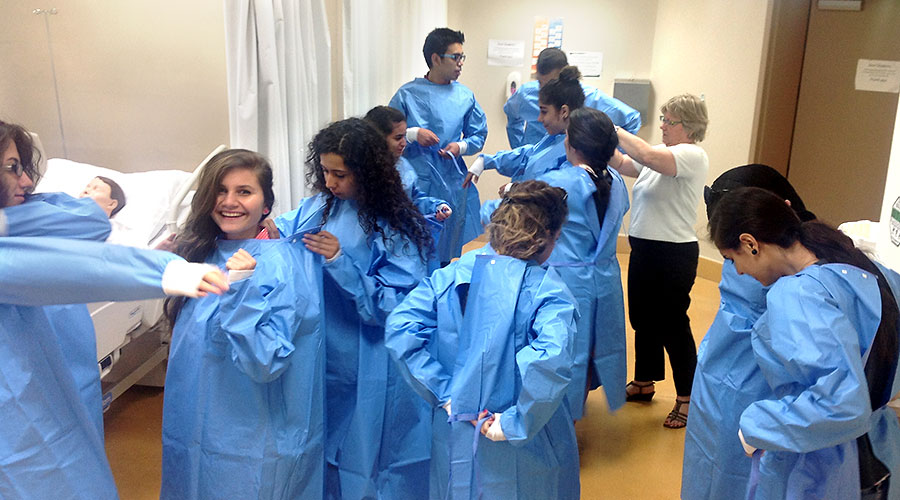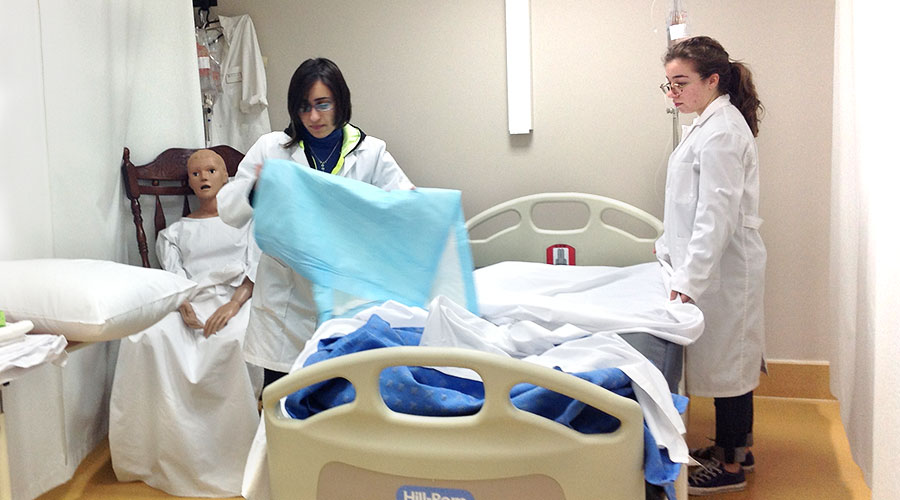 Acute Care Unit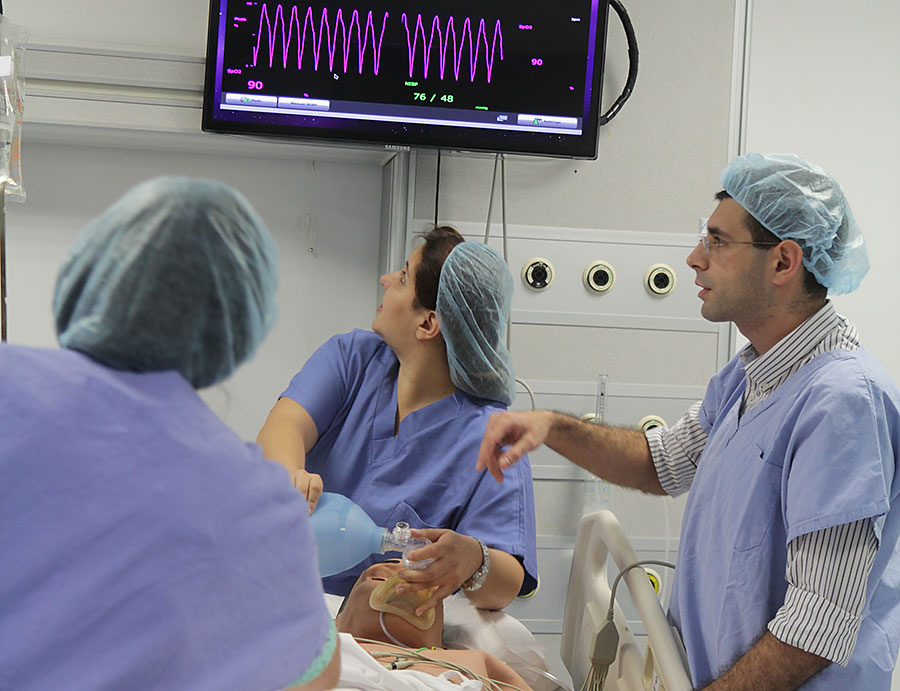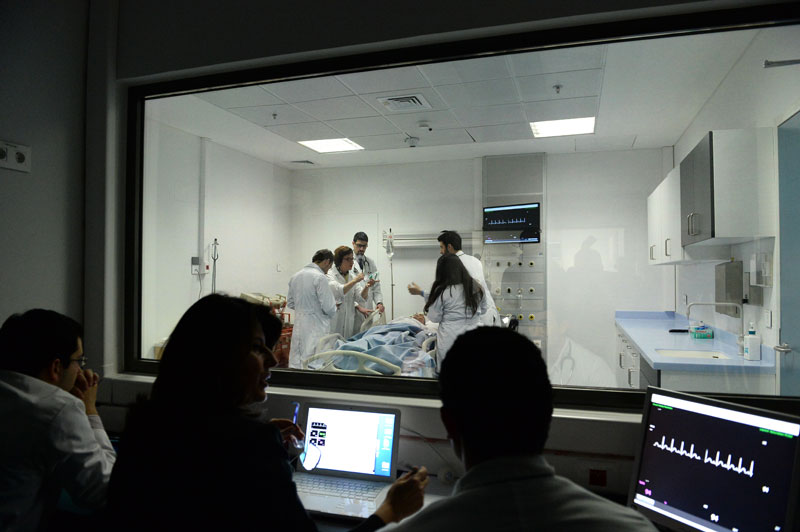 This area contains our most advanced high-fidelity manikin, iStan. The room is equipped with an advanced audiovisual streaming, capture and playback system, as well as direct observation windows. The audiovisual system also enables real-time, remote or post-simulation observation of learning and assessment. High-fidelity manikins with scenarios, task trainers and virtual reality trainers provide an effective, efficient and realistic experience to learners of various disciplines and levels of training.
Delivery Room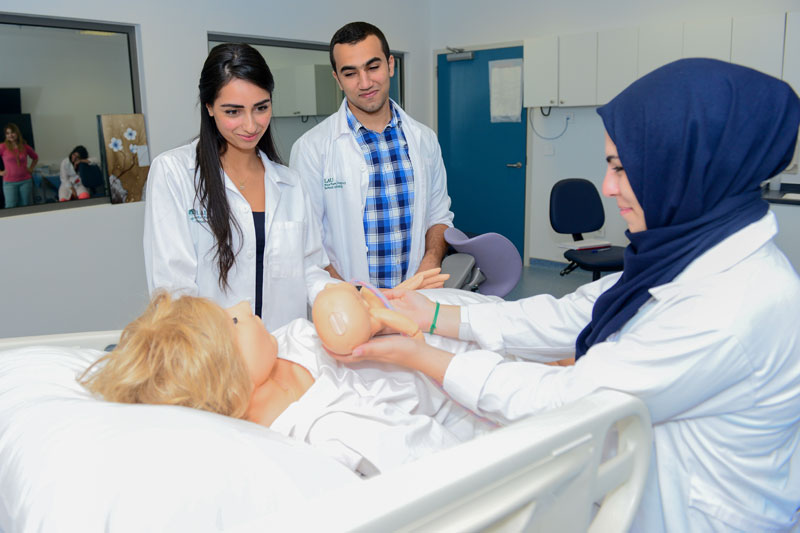 This "delivery room" is reserved for Noelle, the birthing mom and her baby.
Outpatient Clinics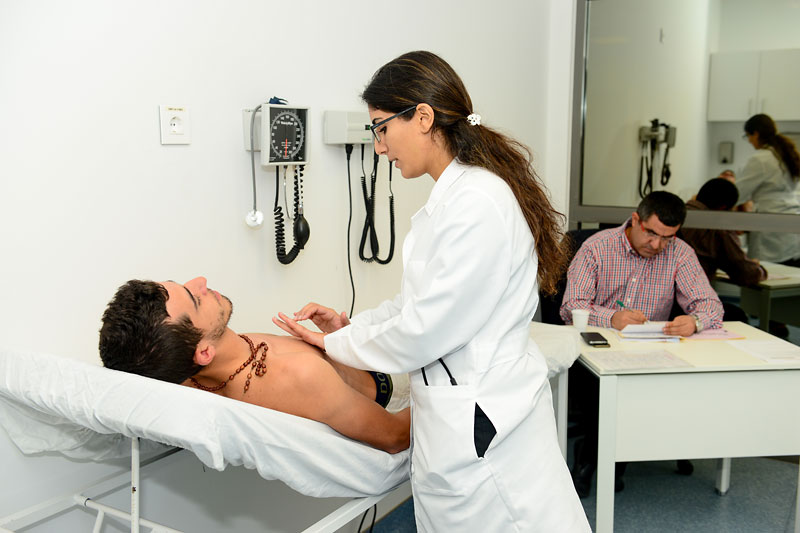 This area is composed of 8 fully outfitted examination rooms that mimic real physical assessment rooms. They are used primarily for interaction with the standardized patients.