Airway Management Workshop
The LAU Clinical Simulation Center in collaboration with the Anesthesiology Department at LAUMC-RH and BentaMed - Karl Storz organized a workshop on Airway Management on Saturday, September 30, 2017, at LAUMC-RH. The aim of this workshop was to provide opportunities to gain hands-on practice with airway equipment and teaching in core airway skills.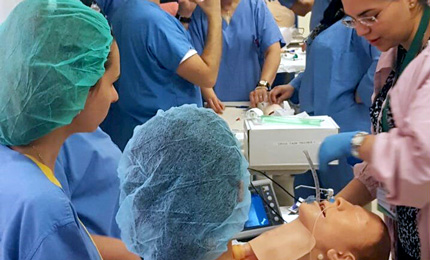 The workshop consisted of seven stations which simulated adult and pediatric airway management skills and was attended by anesthesiology residents, emergency medicine residents, and nurse anesthetists. Most of the equipment was acquired by the Center through a generous grant obtained from American Schools and Hospital Abroad (ASHA).