Neonatal Simulation Course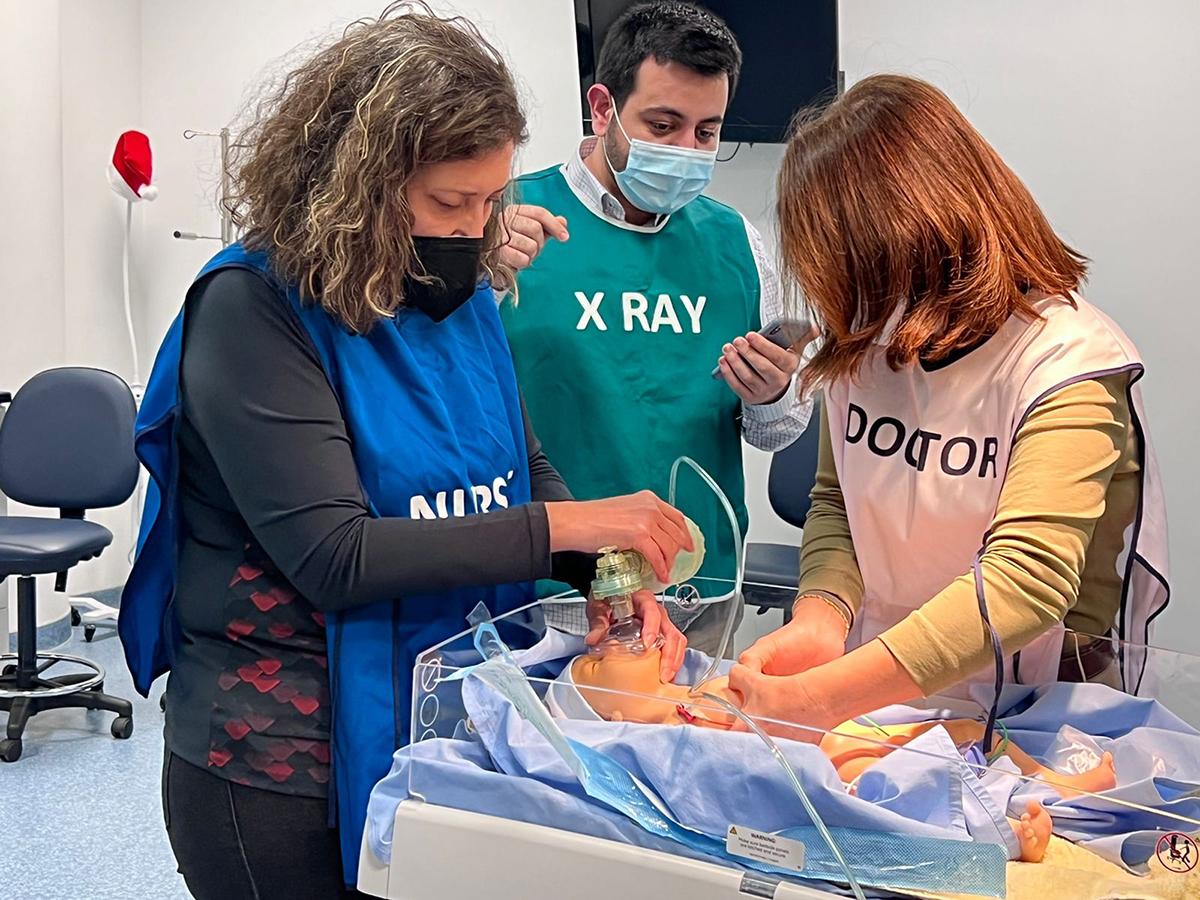 Taking care of neonates can be both challenging and very rewarding. Anesthesiologists are often involved in various aspects of care of neonates in the labor and delivery unit as well as surgical and non-surgical procedures. Simulation training is the creation of a learning environment that mirrors real-life work and scenarios and therefore can help anesthesiologists maintain these life-saving skills.
The LAU Clinical Simulation Center offered on December 14, 2021 a course titled "Neonatal Anesthesia: How We Manage Our Most Vulnerable Patients" to 16 anesthesiologists from across Lebanon. This course, offered for the first time in Lebanon, provided the participants with the opportunity to practice managing neonatal anesthesia using full patient simulation and real clinical teams. They also got the chance to apply their non-technical skills and improve their ability to manage neonatal anesthetic emergencies efficiently and effectively.
The course was offered by LAU instructors Dr. Maroun Matar, neonatologist & NRP instructor, Dr. Krystel Malek, pediatric anesthesiologist, and Mrs. Hind Abdel Massih, RN, MSN, NRP instructor.