Standardized Patient Programs
---
Clinical simulation often involves the use of "standardized patients" (SP) — healthy people trained to portray the personal history, physical symptoms, emotional characteristics and everyday concerns of actual patients.
The use of SP is a dynamic educational tool for a variety of settings such as interactive teaching environments, group demonstrations and clinical examinations. An SP is trained to provide constructive feedback from the patient's unique perspective to learners at all levels of training.
At LAU, we are proud to have a pool of 30 well-trained SPs. They receive a two-part training: First, they learn about the health conditions they are to depict — this training is provided by faculty from the medical field. Second, they receive training in how to realistically portray the medical conditions, by being coached by a drama faculty member from LAU's School of Arts and Sciences.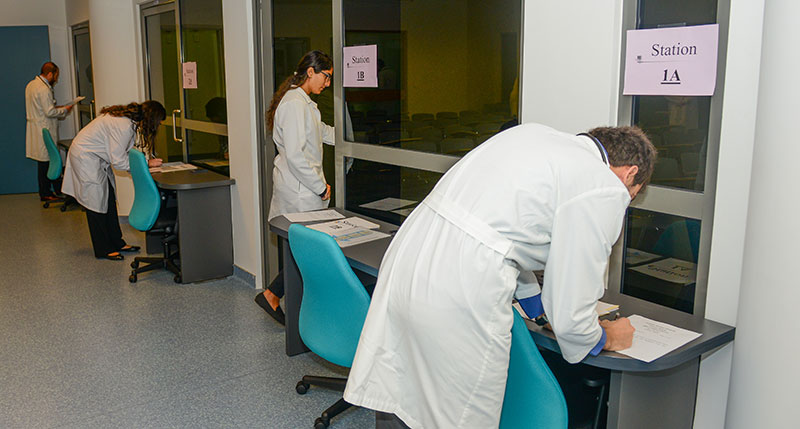 SPs also participate in a special type of student evaluation called Objective Structured Clinical Examination (OSCE). The OSCE is a performance- based examination in which examinees are observed and scored as they rotate around a series of stations according to a set plan or a map.
Each station focuses on an element of clinical competence, and the learner's performance with a real patient, an SP, a manikin or virtual patient investigations are assessed by an examiner.
The OSCE has been widely adopted as the recommended approach to the assessment of clinical competence in different phases of education, in different specialties and in different areas of the world. It has been recognized as the gold standard for performance assessment and its impact on medical education has been immense.