Workshops and Courses
AHA Courses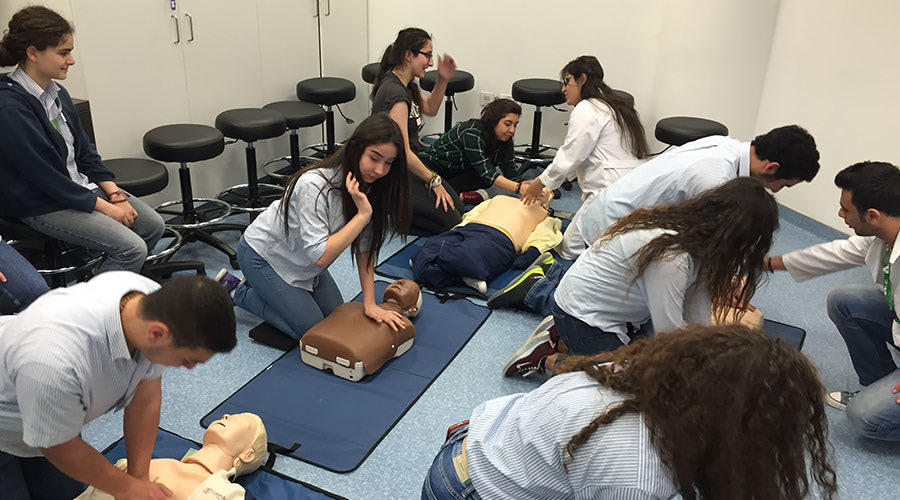 HS Course
Heartsaver® CPR AED is a classroom, video-based, instructor-led course that teaches adult cardio-pulmonary resuscitation (CPR) and automated external defibrillators (AED) use, as well as how to relieve choking on an adult. This course teaches skills with AHA's research-proven Practice-While-Watching (PWW) technique, which allows instructors to observe the students, provide feedback and guide the students' learning of skills. This course is for anyone with limited or no medical training who needs a course completion card in CPR and AED use to meet job, regulatory or other requirements.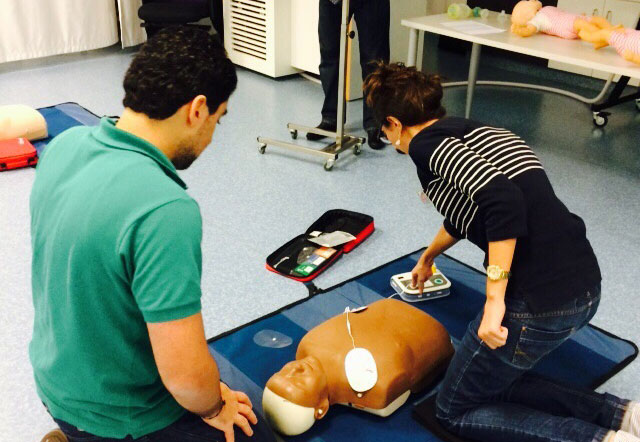 BLS Course
The Basic Life Support (BLS) for Healthcare Providers Classroom Course is designed to provide a wide variety of healthcare professionals with the ability to recognize several life-threatening emergencies, provide CPR, use an AED, and relieve choking in a safe, timely and effective manner. This course is designed for healthcare professionals who need to know how to perform CPR, as well as other lifesaving skills, in a wide variety of in-hospital and out-of-hospital settings.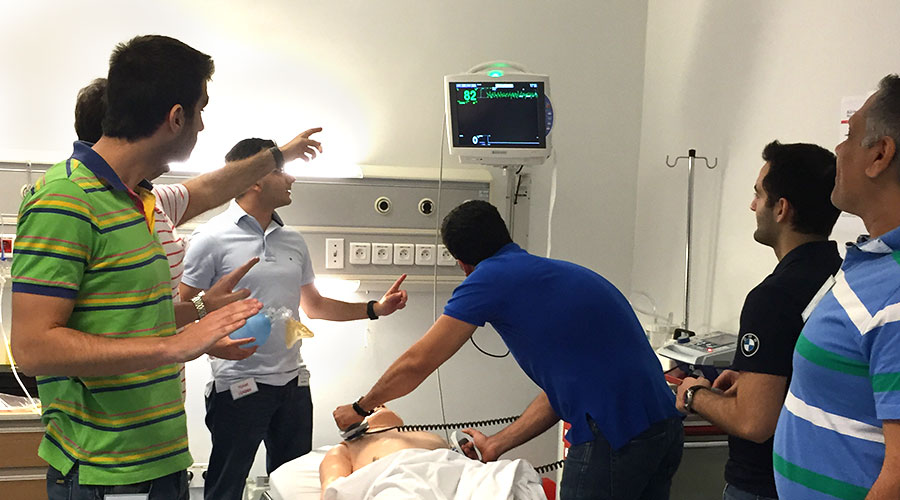 ACLS Course
Advanced Cardiac Life Support (ACLS) is an advanced, instructor-led classroom course that highlights the importance of team dynamics and communication, systems of care and immediate post-cardiac-arrest care. It also covers airway management and related pharmacology. In this course, skills are taught in large, group sessions and small, group learning and testing stations where case-based scenarios are presented. ACLS is designed for healthcare professionals who either direct or participate in the management of cardiopulmonary arrest and other cardiovascular emergencies. This includes personnel in emergency response, emergency medicine, intensive care and critical care units.
PALS Course
Pediatric Advanced Life Support (PALS) is a classroom, video-based, Instructor-led course that uses a series of simulated pediatric emergencies to reinforce the important concepts of a systematic approach to pediatric assessment, basic life support, PALS treatment algorithms, effective resuscitation and team dynamics. The goal of the PALS course is to improve the quality of care provided to seriously ill or injured children, resulting in improved outcomes. The PALS course is designed for healthcare providers who respond to emergencies in infants and children. These include personnel in emergency response, emergency medicine, intensive care and critical care units such as physicians, nurses and paramedics. The CSC will be certified for PALS in 2016.
Workshops
Workshops are offered regularly for LAU students and residents, as well as participants from other universities or hospitals and members of scientific societies.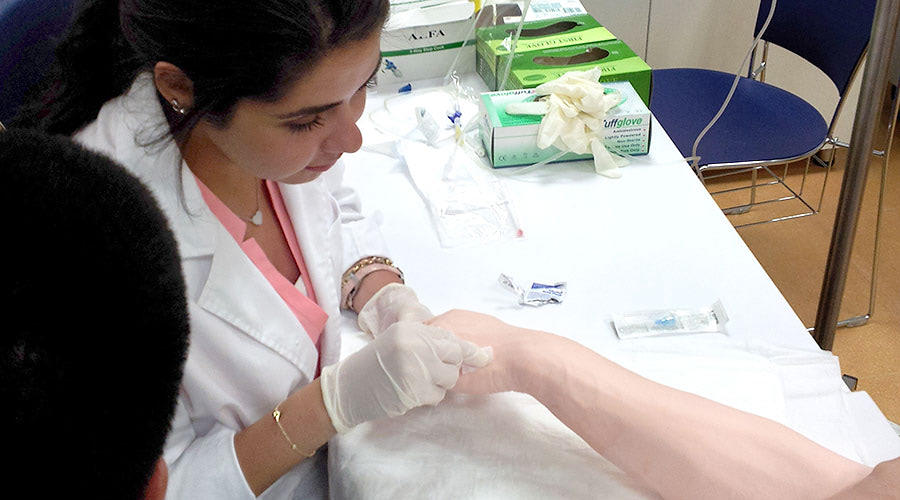 Basic Skills Workshop: IV Line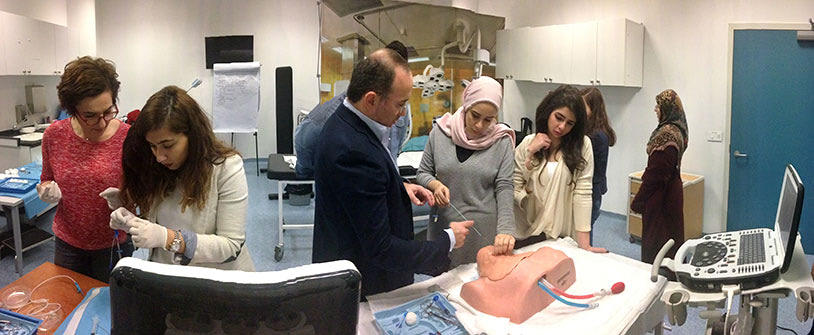 Basic Skills Workshop: Central Line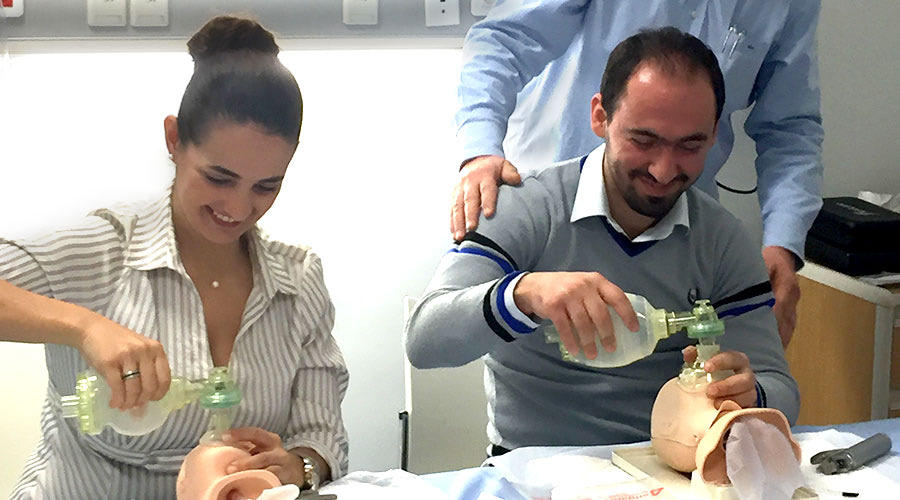 Basic Skills Workshop: Intubation
Read about our Breaking Bad News Workshop (LAU News).
Upcoming AHA Courses
AHA courses are always available, please feel free to contact us on our email.

Clinical Simulation Diploma: Meet our Graduates
It all started in 2016 when the Gilbert and Rose-Marie Chagoury School of Medicine and the LAU Clinical Simulation Center launched the first Clinical Simulation Diploma in the Middle East.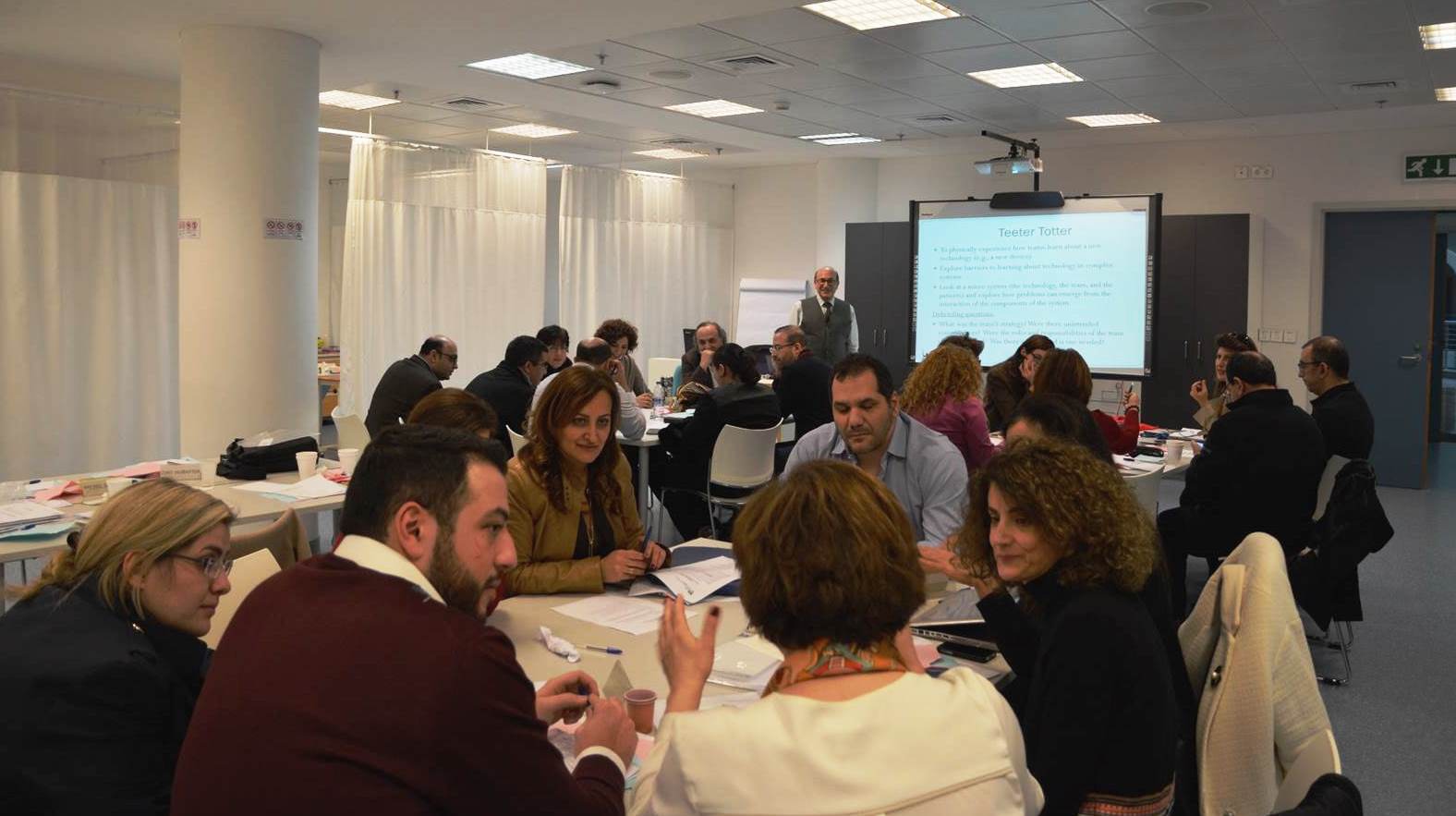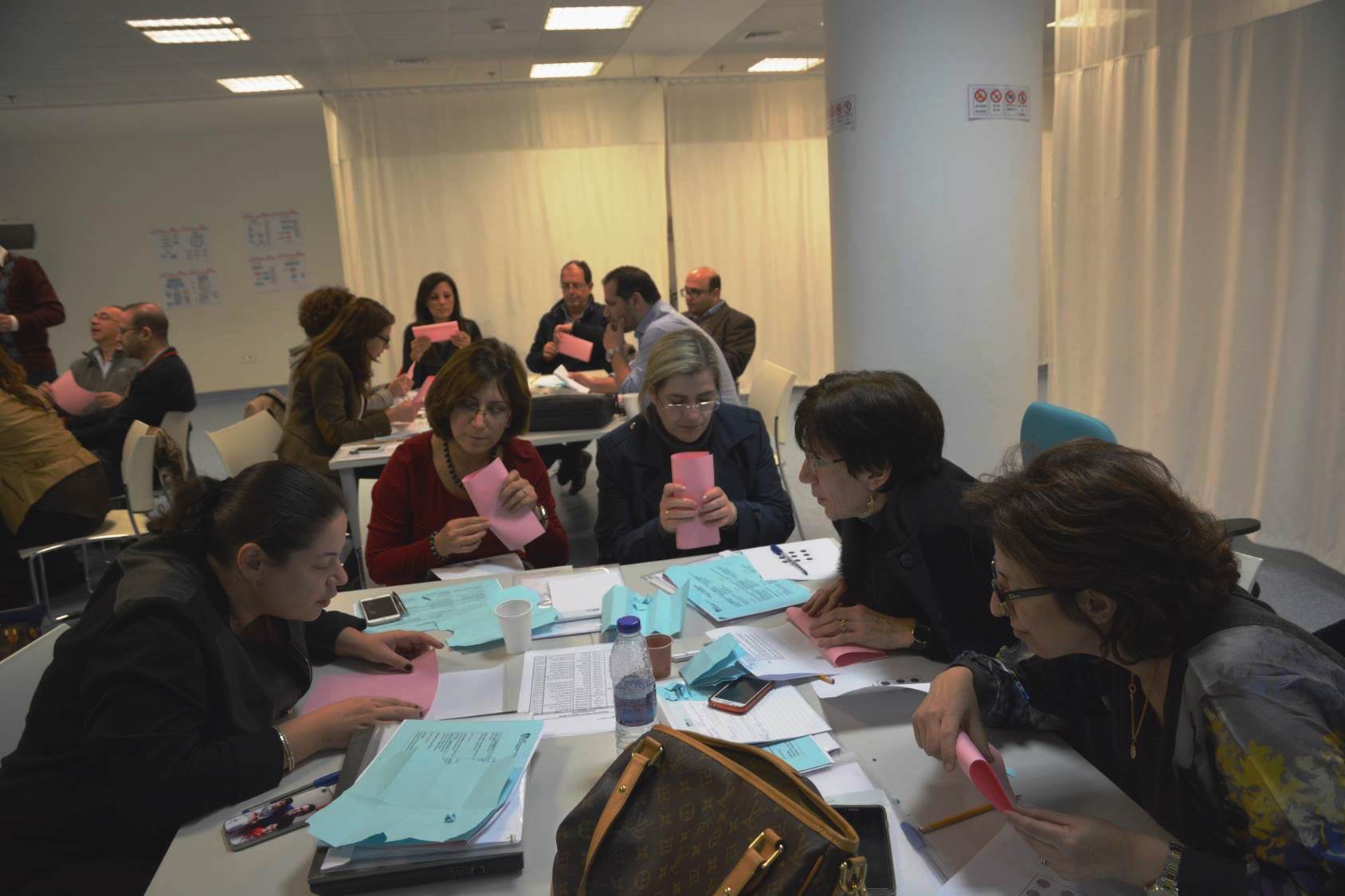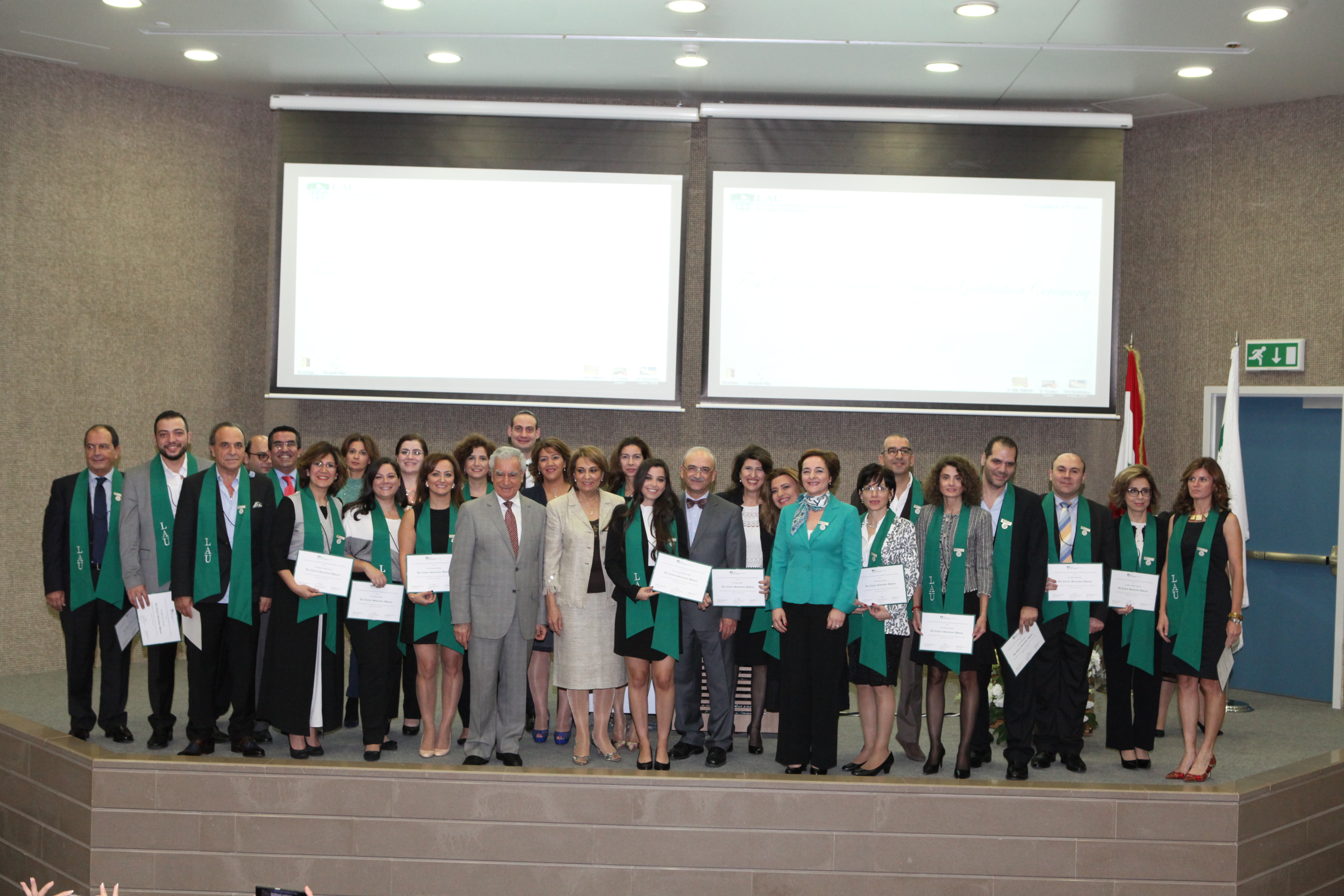 Graduates class of 2016: Dr. Rajaa Chatila Alayli, Dr. Eddie K. Abdalla, Dr. Khalil N. Abi Nader, Dr. Hanane Barakat, Dr. Souheil Chamandi, Dr. Nancy Chedid, Dr. Anna Farra, Mr. Mahmoud Ghouzail, Dr. Abeer J. Hani, Dr. Ninette Hawat, Dr. Ziad R. Hubayter, Dr. Lamis R. Karaoui, Dr. Nabil Mansour, Dr. Maroun Matar, Dr. Umayya M. Musharrafieh, Dr. Aline Saad, Dr. Rania Sakr, Dr. Michel Samaha, Dr. Sahar Siddik-Sayyid, Dr. Nazih Youssef, Dr. Carine Zeeni, & Dr. Tony G. Zreik.
LAU's chairman in surgery Dr. Eddie Abdallah: "LAU is taking a very structured approach in program development with the objective of ensuring the most effective training of its faculty, as well as its students."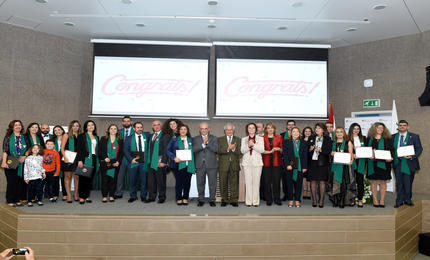 Graduates class of 2017: Dr. Yara Al Jalbout, Dr. Ghada Al Khayyat, Dr. Tamina Elias-Rizk, Mrs. Nelly El Chammas, Dr. Lena El Hachem, Mrs. Rita El Khoury, Dr. Bassem Habr, Dr. Mariana Helou, Mrs. Claude Jalkh, Dr. Violette Karam, Dr. Pierre Khalifeh, Dr. Yara Mary Kouyoumdjian, Dr. Salah Malas, Dr. Alexandre Malek, Mrs. Darine Mouannes, Dr. Rima Nasser, Dr. Nehme Raad, Dr. Paula Rizkallah, Dr. Wael Salame, Dr. Maria Sfeir, Dr. Alain Tanios & Dr. Georges Yared.
Read more about: LAU Awards Certificates to Graduates of Medical Simulation Program 2017
Dr. Rima Nasser, orthopedic surgeon and head of the Residency Program at LAU Medical Center-Rizk Hospital: "There is so much out there that can help us improve our ability to learn and to teach," said Nasser of the benefits she drew from the course. "I think what happens sometimes when we become attending surgeons is that we don't know the best methods to teach. I would like to start incorporating virtual-reality techniques and mannequins to do injections."
Dr. Pierre Khalifeh, emergency room physician at St. George Hospital in Beirut, who also teaches medical students, said he sees "simulation as the main teaching tool of the future."
Graduates class of 2018: Dr. Sandra Abi Akl El-Asmar, Dr. Jessy Abou Nader, Dr. Rony Al Nawar, Mrs. Rawia Al Saadi, Mrs. Christelle Azar, Dr. Jocelyne Azar, Mr. Rudy Bahri, Dr. Caroline Chahine, Dr. Rita Chahinian, Dr. Rodrigue Chemaly, Dr. Charlotte El Hajjar, Mrs. Suzy El Najjar, Dr. Michelle Estephan, Mr. Badih Geha, Mrs. Dolla Haddad, Dr. Pierre Haibeh, Dr. Carine Hamouche, Dr. Mohamad Hasbini, Dr. Rola Husni-Samaha, Dr. Hala Kilani, Mrs. Rana Yamout, Mrs. Sanaa Zoghbi.
Dr. Rodrigue Chemaly, general surgeon from the Middle East Institute of Health, elaborated on the importance of the interprofessional training and the great role that the simulation center is playing toward achieving the ultimate goal of a better quality of healthcare: "Seeing the diversity of this group – the different age ranges, experiences, fields, and skills – I was able to conclude that even the most different entities can work beautifully together to achieve great results."